Summer Solstice Meditation
Join me on Zoom for a session of nourishing breath work on the summer solstice 2023. Learn to relax the mind and release physical tension through breath work and balance the heart-mind.  In the Chinese calendar this is the time of absolute yang, known as Xiàzhì, and marks the beginning of summer with the longest day and the shortest night of the year in the Northern Hemisphere. The summer solstice is the 10th solar term in the Chinese lunar calendar, beginning on the 21 June and continuing for 15 days.  In ancient Chinese culture Xiàzhì is a time for festivities, family gatherings and a time for the farmers to pray to the god of agriculture for a fruitful harvest, and a time to honour their ancestors through worship.  Come along to my virtual classroom to celebrate the sun sitting over the Tropic of Cancer where it becomes the "upright pole with no shadows".
Thursday 22 June at 6pm UK
Description
---
Lesson Content
Grounding through body awareness.
Relaxation breath work.
Regulating the breath with chimes.
Vagus nerve breath work.
Detox breath work.
Heart / fire element meditation.
Lying down breath work.
Format: A seated and lying down class. Find a comfortable, private spot that is warm. Instructor Nicola will guide the meditation session verbally.
---
Lesson Details
Time: 6.00pm – 7.30pm UK time zone.
Date: Thursday 22 June 2023 (one day later than the UK solstice).
Cost: £15 per household on one Zoom login. Current livestream subscription students can attend at no cost. 
Level:  Everyone welcome. No experience needed. This is a seated and lying down class.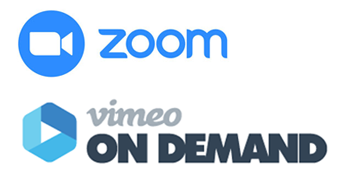 Livestream: Via Zoom.  Sign up for a free account and download the app.  Webcams and microphones on at the beginning and end of the session. Questions via the chat function during the class.
Catch Up: The livestream recording will be available to watch on Vimeo for one month, the link will be sent to students after the lesson.
Instructor: Nicola of Earth Balance Tai Chi.
Questions: Please contact Nicola here.
---
Payment: Via PayPal.
Cancellations: Permitted outside of 24 hours of the livestream start time. No refunds permitted within this time frame.
Live Stream: We use Zoom for the livestream. It is best to download and use the app/programme, as the browser version has a lag with audio/video. Please use a desktop or laptop with a good screen size for the best experience.
Medical History: As with all medical conditions, injuries and/or ill-health, please consult with your Doctor prior to starting a class. Tai Chi, Qigong and Meditation are not a replacement for conventional medical treatment.  Please advise instructor Nicola prior to class of any medical conditions, injuries and/or ill-health that may prevent you from safely taking part.
Legal: We are based in the UK and governed by UK jurisdiction.