Tai Chi Livestream
Online Chen Tai Chi & Qigong Classes
Group Training for all Levels
Learn traditional Chen Tai Chi from the comfort of your own home. This live online class aims to give momentum to your Tai Chi practice. Covering loosening exercises, Qigong breathing techniques, standing practice, Chen Tai Chi movements, silk reeling drills and small sections of the form. Learn how to improve your posture, how to apply the body mechanics and how to develop the principles. An interactive class, with student webcams on to receive feedback and guidance. Engage during the class via the chat and after class in our private forum. Bring your quality of Tai Chi movements to life with instructor Nicola.
Sundays 10.15 – 11.30am
* Trial Class *

* Jump Straight into a Monthly Pass *
Description
---
Lesson details
Instructor:  Nicola of Earth Balance Tai Chi.
Day/Time: Sundays at 10:15am – 11.30am.
Dates:
8, 15, 22, 29 January 2023.
5, 12, 19, 26 February 2023.
Lesson Duration: 1 hour 15 minutes.
Time Zone: UK time zone. Currently GMT. 
---
What do you get in a monthly subscription?
Live Classes: 4 x 1 hour and 15 minute live streams per month.
Recorded Classes: 4 x livestream recordings available to watch for one month.
Network: Access to our online Tai Chi & Qigong community, a private community group.
Extra Classes: Subscription students get access to all live stream classes. This includes the Earth Qigong for Women livestream, catch up videos, and other ad-hoc classes/workshops.
---
Cost: £40 per month subscription for 4 live stream lessons per month. Payment on a monthly automatic renewal (cancel monthly).
---
Trial: £5 for one live-stream class. After one week, £40 per month subscription for 4 live stream lessons per month. Payment on a monthly automatic renewal (cancel monthly).
---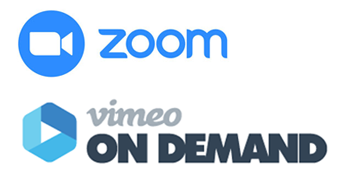 Livestream: Via Zoom.  Sign up for a free account and download the app. Students to have their webcams on during the class to receive feedback and guided adjustments.  Microphones on mute, use the chat function for questions during the class. You will not appear visually on the recordings.
Video Catch Up: The live-streams will be recorded, you will have access to the previous 4 classes via Vimeo.  Once your subscription is active, you will be sent the Vimeo link (does not apply to the trial week).
Booking Notice: Your account needs to be set up manually. Please purchase your subscription with a minimum of 24 hours notice of the first livestream class you want to attend i.e. do not purchase the subscription on the day of the lesson. Thank you.
Tai Chi Community: Once your monthly subscription is active you will be given access to our Tai Chi community network, where you will find study aids and resources. You can meet virtually and interact with your fellow students and instructor (does not apply to the trial week).
Contact: Any questions please contact Nicola here.
---
Lesson Content: These classes are casual study. Loosening exercises and warm ups, Qigong exercises, Qigong breathing methods, standing practice, Chen Tai Chi silk reeling, Chen Tai Chi movements and small sections from the Chen 5, Chen 18 and Chen Laojia Yi Lu forms. To note I will not be teaching the Tai Chi forms from the beginning to end, this will remain within online private tuition.
Caveat: Please note that learning online is not a replacement for in person classes. Tai Chi and Qigong should ideally be taught in a hands on manner, where movement, posture and alignment corrections are given and shown physically.
Suited To:  No experience needed. All of the movements will be performed standing up with stepping and walking exercises. You must be able to stand and move around for 1 hour and 15 minutes. The movements can be demanding on the body. This livestream class is not suitable for students with chronic health, who will continue to be taught under private tuition and in the Hibernating Bear livestream.
Space: You need enough room to step two to three times in any direction whilst moving your arms to the side and over-head.
Medical History: As with all medical conditions, injuries and/or ill-health, please consult with your Doctor prior to starting a class. Tai Chi, Qigong and Meditation are not a replacement for conventional medical treatment.  Please advise instructor Nicola prior to class of any medical conditions, injuries and/or ill-health that may prevent you from safely taking part.
---
Terms: By subscribing to the livestream you are in agreement with the terms noted here.
Payment: Automatic monthly subscription via PayPal.
Cancellations:  You can cancel the subscription from within your PayPal account. Read Paypal's instructions here. This will cancel your next monthly payment and no further payments will be debited. You will continue to receive the livestream service until the end of your pre-paid month. No refunds permitted for cancelling mid subscription.
Recordings: These will be available to watch via Vimeo, a video streaming platform.
Annual Leave: The cost takes into account six lessons as annual leave per year. Livestreams during annual leave will be pre-recorded and uploaded to Vimeo. In the event of illness, livestreams will not go ahead as planned  and will be post-recorded and uploaded to Vimeo.
Requirements: A good size PC monitor, a good internet connection and computer speakers. Best suited to a laptop or home PC. Mobile devices are not suitable for the livestream as the screen size is too small.
Legal: We are based in the UK and governed by UK jurisdiction.
Additional information
| | |
| --- | --- |
| Dates | Tue 28 July 1-2pm, Tue 4 August 1-2pm, Tue 11 August 1-2pm |
You may also like…