Hibernating Bear Livestream
Tai Chi & Qi Gong Livestream
The Hibernating Bear lessons are for those living with chronic health, chronic pain and chronic fatigue. This weekly Zoom livestream class covers seated and standing Tai Chi and Qigong movements with meditation and relaxation techniques. The aim is to give momentum to your self-care management programme, helping cope with the physical and psychological aspects of living with a different baseline. The classes offer a more gentle approach to training, to take positive steps towards developing strategies to improve your quality of life. Open to all abilities to nourish the mind and body.
Starting Thursday 9 February at 11.45am
BOOKING LINKS WILL OPEN 5 FEB
Description
---
Lesson details
Instructor:  Nicola of Earth Balance Tai Chi.
Lesson Content:  Tai Chi, Qigong and relaxation practices for people living with chronic health, chronic pain and chronic fatigue.
Day/Time: Thursdays from 11.45am to 1pm.
Dates: Starting 9 February 2023.
Lesson Duration: 1 hour 15 minutes.
Time Zone: UK time zone. Currently GMT.
---
About you
Everyone is welcome from 18 years to 80 plus. These lessons are open to beginner level students upwards, no experience needed.  To have the best experience during the live streams you must be physically able to follow along with the class for 1.15 hours, with breaks throughout the class.  You need space to step two to three times in any direction and you need a chair for the seated parts of the class. These classes are a mixture of:
Seated presentation and discussion.
Seated or standing loosening exercises.
Seated breath work.
Standing breath work.
Seated Tai Chi and Qigong movements.
Standing Tai Chi and Qigong movements.
Seated or lying down relaxation and meditation session.
If you have complex health needs where bespoke tuition is needed, these lessons are taught as online private tuition where you work with instructor Nicola directly. Please contact Nicola with any questions about whether you are suitable to participate in the livestream, alternatively try a trial class for £5, see details below.
---
What do you get in a monthly subscription?
Live Classes: 4 x live stream classes per month.
Recorded Classes: 4 x livestream recordings available to watch for one month.
Network: Access to our online Tai Chi & Qigong community, a private community group.
Extra Classes: Subscription students get access to all live stream classes. This includes the Chen Tai Chi and Qigong weekly livestreams, catch up videos, and other ad-hoc classes/workshops.
---
Cost: £40 per month subscription for 4 live stream lessons per month. Payment on a monthly automatic renewal (cancel monthly).
---
Trial: £5 for one live-stream class. After one week, £40 per month subscription for 4 live stream lessons per month. Payment on a monthly automatic renewal (cancel monthly).
---
What you will learn
Gentle loosening exercises to warm the body.
The warm up exercises are a diagnostic to show where the body/mind are on that day, the lesson is then guided by that position.
Relaxing deep breathing and soft movement techniques to calm the mind.
Stress and the relaxation response. 
Standing or seated meditation practice.
Standing or seated Qigong movements.
Chen style Tai Chi and Qigong exercises and drills that train both sides of the body.
What makes Tai Chi and Qigong sophisticated forms of healthy movement exercises, why they are different to other exercises.
Learn how posture, breathing and awareness apply to your daily life.
Develop body sensitivity to understand the different types of pain within the body, to use pain as a diagnostic.
Learn how to progressively build up to a regular exercise routine and the importance of frequency.
The importance of not pushing passed your body's tolerance, to avoid extremes and train moderately at 60-70-80% (ebb and flow).
Learn to stop fighting the body and how to truly relax the muscle and soft tissue structure.
The importance of physical symmetry. Protecting the weak points and strengthening problem areas.
How to maximise the lymph system to detox and flush out toxins.
Expansion and compression of the joint system for improved health. Looking at the major joints and the spine.
How to self manage life with chronic pain and chronic fatigue.
Acceptance through the absence of resistance, the meaning of true physical relaxation.
Working through challenges and struggle in the learning process with kindness. Movement and stillness compassion exercises. Introduction to meditation practice.
N.B. This is not tuition where you will learn a Tai Chi routine or a qigong set. The focus is on Tai Chi movements, drills and exercises for health. Especially correcting and maintaining physical alignment, with deep muscular / soft tissue /joint movements and diaphragmatic breathing.
Hibernating Bear Tai Chi is for students looking to…
Be flexible in your Tai Chi and Qigong practice, whether seated, standing etc.
Aid recovery from injury or illness.
Help ease the symptoms of living with chronic or degenerative health conditions.
To gain confidence before attending a public class.
To get back into exercise after being sedentary.
Would like to learn in the privacy of the home.
---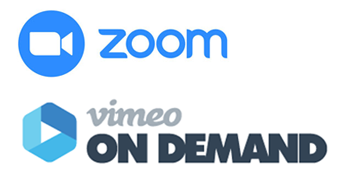 Livestream: Via Zoom.  Sign up for a free account and download the app. Students to have their webcams on during the class to receive feedback and guided adjustments.  Microphones on mute, use the chat function for questions during the class. You will not appear visually on the recordings.
Video catch up: The live-streams will be recorded, you will have access to the previous 4 classes via Vimeo.  Once your subscription is active, you will be sent the Vimeo link (does not apply to the trial week).
Booking notice: Your account needs to be set up manually. Please purchase your subscription with a minimum of 24 hours notice of the first livestream class you want to attend i.e. do not purchase the subscription on the day of the lesson. Thank you.
Contact: Any questions please contact Nicola here.
Caveat: Please note that learning online is not a replacement for in person classes. Tai Chi and Qigong should ideally be taught in a hands on manner, where movement, posture and alignment corrections are given and shown physically.
Medical history: As with all medical conditions, injuries and/or ill-health, please consult with your Doctor prior to starting a class. Tai Chi, Qigong and Meditation are not a replacement for conventional medical treatment.  Please advise instructor Nicola prior to class of any medical conditions, injuries and/or ill-health that may prevent you from safely taking part. Our privacy policy is noted here.
---
Terms: By subscribing to the livestream you are in agreement with the terms noted here.
Payment: Automatic monthly subscription via PayPal.
Cancellations:  You can cancel the subscription from within your PayPal account. Read Paypal's instructions here. This will cancel your next monthly payment and no further payments will be debited. You will continue to receive the livestream service until the end of your pre-paid month. No refunds permitted for cancelling mid subscription.
Recordings: These will be available to watch via Vimeo, a video streaming platform.
Annual leave: The cost takes into account six lessons as annual leave per year. Livestreams during annual leave will be pre-recorded and uploaded to Vimeo. In the event of illness, livestreams will not go ahead as planned  and will be post-recorded and uploaded to Vimeo.
Requirements: A good size PC monitor, a good internet connection and computer speakers. Best suited to a laptop or home PC. Mobile devices are not suitable for the livestream as the screen size is too small.
Legal: We are based in the UK and governed by UK jurisdiction.