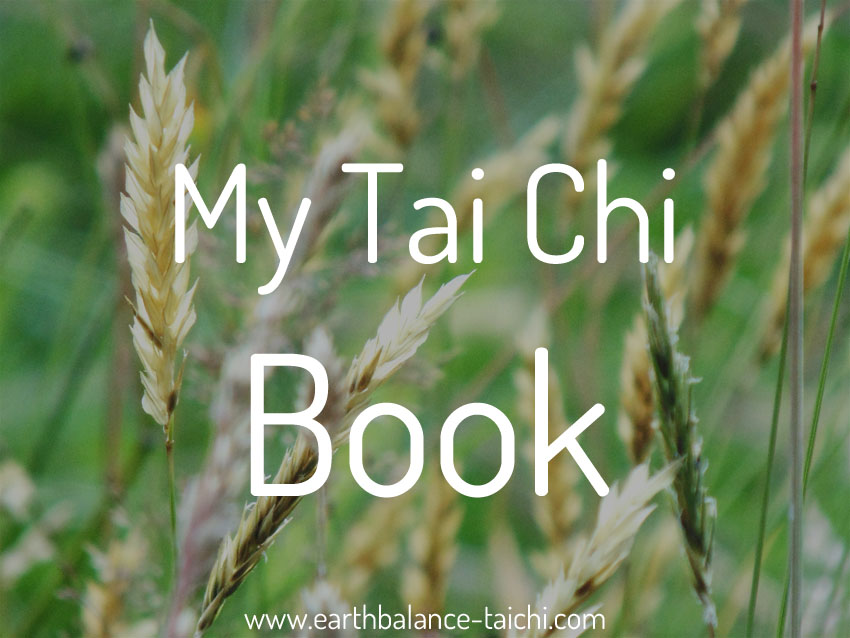 My Tai Chi Book
Since I started my school in 2010, I have been a regular blogger on all things Chen Tai Chi, Qigong, meditation and natural health. I have collated my blog posts into an E-Book, for those who would like a copy of my Tai Chi musings.  The majority of the content within the E-book can be found on my website. Purchase of this book helps support this website and my school, and it is a chance to read my articles in a formatted way that is also advert free. As I write more blog posts, I will keep adding to this E-book as my journey continues over the years.
---
---
Collated musings from my Tai Chi studio 2010 - 2023
E-BOOK CONTENTS
Introduction
- About me
- The anti guru
- Who I teach
- Tai Chi and Qigong
- What does Qigong mean?
- How do you do what you do?
- Finding a Tai Chi instructor
Learning Process
- Managing expectations
- Health baselines
- The art of pacing
- Blend to green
- What is your goal?
- Method not mimic
- I forgot the moves
- Struggle is opportunity
- Challenges
- Motivation
- Fixed versus growth mindset
- When resources aren't enough
- It's not a quick fix
- Secret training
- Ebb and flow
Principles
- Tai Chi stillness principles
- Tai Chi Movement principles
- Expansive structure / Peng jin
- Applied Relaxation / Fang song
- Rooting / Chen
- Upright spine / Ding
- Body awareness
- Qi Gong principles
Alignment
- Zhan Zhuang
- Knees
- Hips
- Spine
- Physical symmetry
- Prolonged Sitting
- Fall prevention
Healthy Body
- Improving health naturally
- Building resilience
- Detox through movement
- Immune system
- The psoas muscle
- Injury recovery
- Organ health
- Senior citizens
- Pregnancy
- Tai Chi does not heal
- Cross lateral movements
Pain
- Self managing chronic pain
- Pain instructs
- The healing response
- Chronic pain
Relaxation
- The power of breathing
- The relaxation response
- The absence of resistance
Mind Body Connection
- Happy brain chemicals
- What is stress
- Ways to relieve stress
- Anxiety and depression
- Depression: student experience
- For over thinkers
- Deception training
- Slowing down in a fast world
Health Conditions
- Ankylosing spondylitis
- Arthritis
- Cancer
- Chronic fatigue syndrome: student experience
- Chronic fatigue: living well with
- Ehlers Danlos syndrome (EDS)
- Self managing EDS
- EDS: living with
- Fibromyalgia
- Heart failure
- Hypermobility joint syndrome (HJS)
- Parkinson's disease
- Parkinson's disease: student experience
- SAD
- Hibernating bear
Meditation
- Types of meditation
- Taoist meditation
- Inner smile
- Smiling benefits
- Why smile to our organs
- Six healing sounds
- Microcosmic orbit
- Meditate on love
- Meditation myths
- Compassion
Seasonal Qigong
- Spring
- Summer
- Autumn
- Winter
- Season Transitions
The Classical Chinese Arts
- Qigong wall squatting
- Chen Tai Chi
- Chen Tai Chi warm ups
- Importance of silk reeling
- Peng lu ji an
- Cloud hands
- Chen 5 elements form
- Chen 4 corners form
- Chen 18 form
- Chen 74 form
- Health qigong
- Eight pieces of brocade qigong
- Five animals qigong
- Qigong for women
- Trigrams
- Eight energy circle walking
- Nourish through breath
---
TERMS OF SALE
- E-book is available as an instant download via your Etsy account.
- It is not possible to email the files due to the large size.
- Internet access is required to download/view the file.
- Please ensure you have the correct software installed on your computer to open and read a .PDF file.
- Mobile devices are not recommended.
- Apple products are not supported.
- All download sales are final, no returns or refunds are permitted for digital files.
- No physical products are part of this sale, you will only receive a digital .PDF file.
- By downloading this E-book you agree to the following points: I will consult with a health professional before commencing, and I accept full responsibility for my actions in applying the techniques and will use common sense at each stage, asking for professional advice, should I need it.
- Legal: We are based in the UK and governed by UK jurisdiction.
---
E-BOOK TERMS
- The information contained in this E-book is for entertainment purposes only.
- The information provided is not advice, and should not be treated as such.
- The information is provided by "earthbalance-taichi.com and Earth Tai Chi" and whilst we endeavour to keep the information up-to-date and correct, we make no representations or warranties of any kind, express or implied, about the completeness, accuracy, reliability, suitability or availability with respect to the E-book or the information, products, services, or related graphics for any purpose.
- Any reliance you place on such information is therefore strictly at your own risk. In no event will we be liable for any loss or damage including without limitation, indirect or consequential loss or damage, or any loss or damage whatsoever arising from the use of this E-book.
---
© 2022 Earth Balance Tai Chi