MOVEMENT AND STILLNESS FOR LIFE-LONG HEALTH
Hello and welcome to Earth Balance Tai Chi, school of Tai Chi, Qi Qong and Taoist Meditation with instructor Nicola. The Classical Chinese arts teach you how to combine graceful deliberate movements with a concentrated mind and deep breathing. She teaches private tuition on the Isle of Wight and online lessons through Skype.
Increase flexibility / Calm the mind / Relax the body / Improve circulation
Get new-found energy / Hydrate the joints / Improve posture / Fall prevention
Grounding and balance / Body awareness and sensitivity / Strengthen the muscles
Loosen physical tension / Improve all body systems (e.g. lymph, immune, nervous, organ health)
---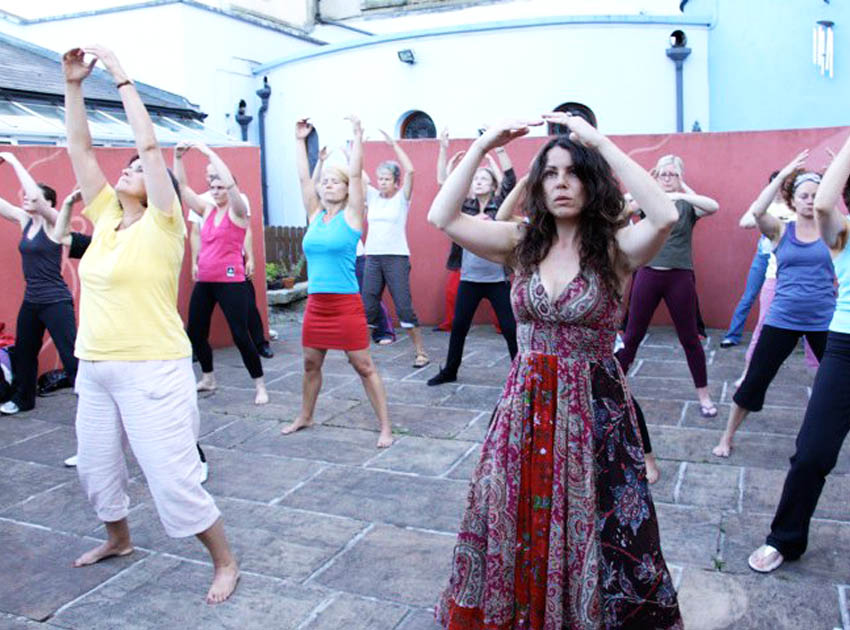 CELEBRATE INTERNATIONAL WOMEN'S DAY
** Free Online Event **
Celebrate International Woman's Day with instructor Nicola on Sunday 10 March 2019 at 10.30am GMT. Join our virtual classroom and experience learning qigong online with women from across the globe.
Using modern technology and ancient Taoist movements, let's celebrate the essence of the feminine body and soul. Give yourself the time and space to relax and energise, it's what Sunday mornings were made for.
---
BUILD A STRONG FOUNDATION FOR MIND & BODY HEALTH
Tai Chi and Qigong movements are based on the theory of Traditional Chinese medicine, a holistic method where physical, emotional, psychological and spiritual health are cared for as one. There are three main aspects to training;  posture and alignment of the physical body through slow and powerful movements, deep diaphragmatic breathing to aid the function of all body systems, and body awareness with present intention, mindfulness and focus. Read through our page on the many health and wellbeing benefits of regular Tai Chi and Qigong practice.