Qigong for Women Livestream
Online Qigong Classes via Zoom.
Strengthen and nourish the mind, body and spirit with Earth Qigong for Women.  Gentle and powerful movements to support female health, aid inner healing, foster a calm state, improve flexibility and release tension. The YANG live stream subscription is fully immersive and interactive, follow along with in-depth instruction and work with instructor Nicola to develop your Qigong movements via webcam. Don't worry if you miss a class as the last month is available to watch on catch up.  Beginners welcome to join. 
Fridays 9.45am to 11.00am UK – Join anytime

Description
---
---
---
Lesson details
2023 Schedule
8, 15, 22, 29 September
6, 13, 20, 27 October
3, 10, 17, 24 November
This Qigong is on rotation and will run for 12 weeks. The complete set of movements will be taught over the course.
---

OPEN LIVE STREAM ACCESS
What do you get in a YANG monthly subscription?
Access to live stream and video on demand classes.
Total:  16 classes per month.
Hibernating Bear: 4 x classes per month. VIDEO ON DEMAND.
Chen Tai Chi Foundations: 4 x classes per month. LIVE ON ZOOM.
Chen Tai Chi Form: 4 x classes per month. VIDEO ON DEMAND.
Qigong on Rotation: 4 x classes per month. LIVE ON ZOOM.
Plus any ad-hoc workshops / events.
---
Cost: £5.
Chose the date you wish to attend and make your booking up to 6 days before.
No Access: To Vimeo recordings.
No Access: To our private online network.
---

Cost: £40 per month subscription.
All live stream Zoom classes – interactive via web cam, receive guidance & ask questions.
All video recordings on Vimeo available for 1 month.
Access to the 5 elements form videos on demand.
Access to our online Tai Chi & Qigong community, a private network and support group.
---

Cost: £20 per month subscription.
All video recordings on Vimeo available for 1 month.
Access to the 5 elements form videos on demand.
Access to our online Tai Chi & Qigong community, a private network and support group.
---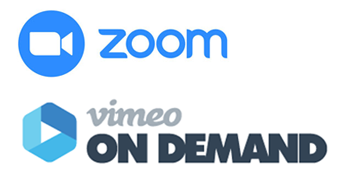 Livestream: Via Zoom.  Sign up for a free account and download the app. Students to have their webcams on during the class to receive feedback and guided adjustments.  Microphones on mute, use the chat function for questions during the class. You will not appear visually on the recordings.
Video Catch Up: The live-streams are recorded in 1080p HD, you will have access to the previous 4 weeks via Vimeo.  Once your subscription is active, you will be sent the Vimeo link (does not apply to the trial class).
Booking Notice: Your account needs to be set up manually. Please purchase your subscription with a minimum of 24 hours notice of the first livestream class you want to attend i.e. do not purchase the subscription on the day of the lesson. Thank you.
Contact: Any questions please contact Nicola here.
Caveat: Please note that learning online is not a replacement for in person classes. Tai Chi and Qigong should ideally be taught in a hands on manner, where movement, posture and alignment corrections are given and shown physically.
Suited To:  No experience needed. All of the movements will be performed standing up with stepping and walking exercises. You must be able to stand and move around for 1 hour and 15 minutes. The movements can be demanding on the body. This livestream class is not suitable for students with chronic health, who will continue to be taught under private tuition and in the Hibernating Bear livestream.
Space: You need enough room to step two to three times in any direction whilst moving your arms to the side and over-head.
Medical History: As with all medical conditions, injuries and/or ill-health, please consult with your Doctor prior to starting a class. Tai Chi, Qigong and Meditation are not a replacement for conventional medical treatment.  Please advise instructor Nicola prior to class of any medical conditions, injuries and/or ill-health that may prevent you from safely taking part.
---
Terms: By subscribing to the livestream you are in agreement with the terms noted here.
Payment: Automatic monthly subscription via PayPal.
Trial Cancellations: No changes, refunds or cancellations of the trial class.
Subscription Cancellations:  You can cancel the subscription from within your PayPal account. Read Paypal's instructions here. This will cancel your next monthly payment and no further payments will be debited. You will continue to receive the livestream service until the end of your pre-paid month. No refunds permitted for cancelling mid subscription.
Defaulted Subscription Payments:  As a student you are responsible for paying on time. If your subscription payment defaults on renewal, your subscription will be cancelled and access to the service will cease on that date. You will only be able to access the livestream classes and Vimeo account once again when you purchase a new subscription.
Recordings: These will be available to watch via Vimeo, a video streaming platform.
Annual Leave: The cost takes into account six lessons as annual leave per year. Livestreams during annual leave will be pre-recorded and uploaded to Vimeo. In the event of illness, livestreams will not go ahead as planned  and will be post-recorded and uploaded to Vimeo.
Requirements: A good size PC monitor, a good internet connection and computer speakers. Best suited to a laptop or home PC. Mobile devices are not suitable for the livestream as the screen size is too small.
Legal: We are based in the UK and governed by UK jurisdiction.
Additional information
| | |
| --- | --- |
| Dates | Tue 28 July 1-2pm, Tue 4 August 1-2pm, Tue 11 August 1-2pm |