---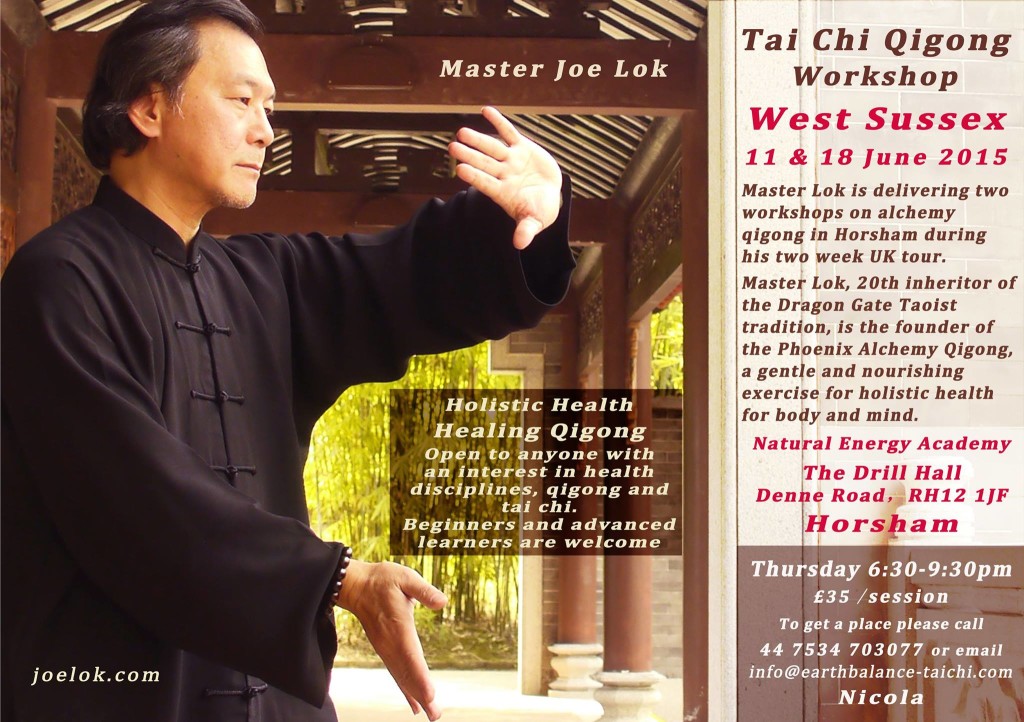 Phoenix Alchemy Qigong Workshops with Master Joe Lok

Coming to Horsham in June 2015, a series of two evening workshops with Master Joe Lok, covering the Phoenix Alchemy Qigong. Open to everyone, no experience necessary.  Thursday 11 and 18 June from 6.30pm – 9.30pm.  Train and learn qigong for holistic health directly with Master Joe Lok, not to be missed!
---
World Tai Chi Day Photos 2015
Saturday 25 April 2015 saw our school join together in celebration of World Tai Chi Qigong Day 2015, students from a variety of Horsham and Faygate classes met at 10am in Horsham Park. It was lovely to train outside for the first time this year, thank you all for coming!
---