Building Resilience in 2021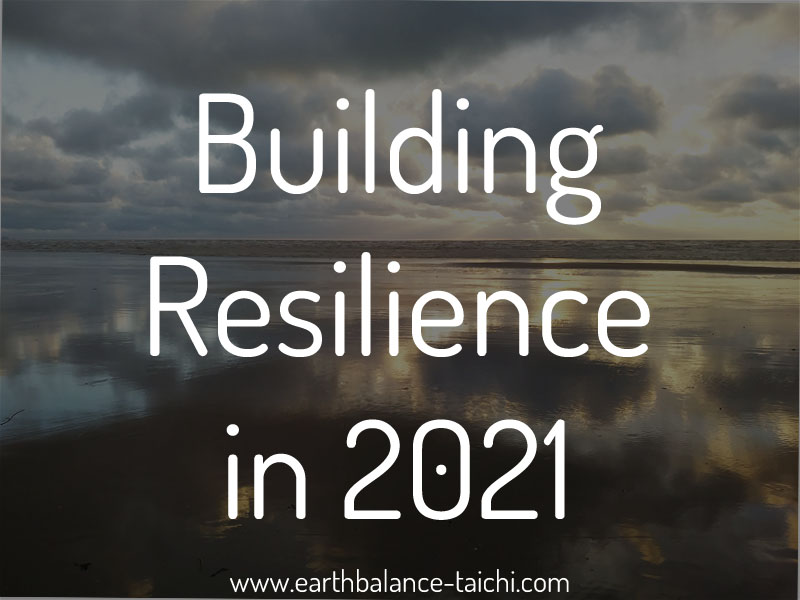 Building Resilience in 2021
Do not worry, this is not a blog post with a humble brag about how I wrote a novel during the 2020 restrictions or learned how to perfect the art of the soufflé. Nope, I'm the average Joe, and have been on a roller coaster. Like many other community teachers, the landscape has changed entirely for our profession, with life turning on its head.
I feel incredibly lucky to have scraped through without losing the plot. There were many of those moments, and I am sure there will be many to come as January came in crashing and shouting. What I have had in my mind over the last months, is how are people coping who do not have a well-being practice already in place, that they can draw on for stability?
I consider myself a resilient person, and am lucky to have a toolkit of mind and body practices to see me through difficult times. Living with chronic and degenerative health I am used to the unpredictability of pain, injury and fatigue. Strangely, the last decade plus of health management has been great training in resilience. Looking back, what would I have done without it all?
So, why do I wax lyrical about my practices? Officially, the Classical Chinese arts of Tai Chi, Qigong and Taoist meditation are pro-active methods of physical, emotional and spiritual cultivation for health, happiness and longevity. Simply, they build resilience. I have not found another practice that:
gives me so much in return, across all areas of my life.
is so complex to learn, and yet keeps me engaged, curious and eager to learn.
where every lesson, principle and movement is a reflection of life philosophy.
is not attached to anything or anyone, completely separate from all other areas of life, society and the world. That's very important right now.
keeps me as fluid as I can be in terms of physical mobility, flexibility and ease.
is a healthy distraction.
has improved my posture and alignment consistently and progressively.
releases stress and tension.
has built strength and connection in my body.
helps me feel uplifted, recharged and energised.
brings me into awareness.
can be adapted to the ebb and flow of my baseline.
helps so profoundly with grounding and reconnecting with my natural self.
is like meeting up with a dear old friend.
is an expression of my creativity.
connects me with like minded people from across the world.
can be done in 'past their best' pyjamas at home and it does not matter.
endures........
What comes close to these for me personally are creating art, yoga and being in nature. Nature is one of the greatest endurers! Yet none of those give me such over reaching effects, only aspects. When we step into our practice, we are creating space for ourselves. We give ourselves time and attention. Every practice session is an expression of self-compassion. That is worth exploring.
This article focuses on my life. Not everyone will be drawn to Tai Chi, Qigong and Taoist meditation, nor will they experience the same benefits or effects. We are all individual, there are many paths to the same spot. The most important point to impart is find what you love doing and take it far. Keep moving, find stillness, be creative and build your own resilience.