Master Joe Lok Workshop September 2015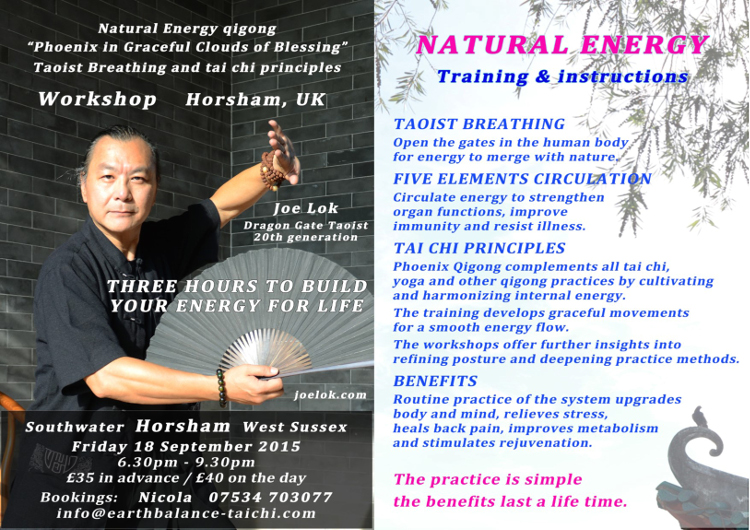 Master Joe Lok Workshop September 2015
Following on from our workshops in June 2015, Master Joe Lok is returning from Hong Kong to Horsham in September 2015 to continue his teachings of the Phoenix Alchemy Qigong system. In Joe's words; "In this workshop I will explain how energy works in the body for health benefits, go through a few movements with direct, hands-on instruction, and everyone, even beginners, will share the experience of energy flow in their own movements almost instantly. For more information on my training please refer to my web-site www.joelok.com".
Phoenix Alchemy Qigong with Master Joe Lok
 "The ancient practice that energy flows in the human body like heavenly cycles through the 8 channels and 12 meridians to strengthen the body and mind."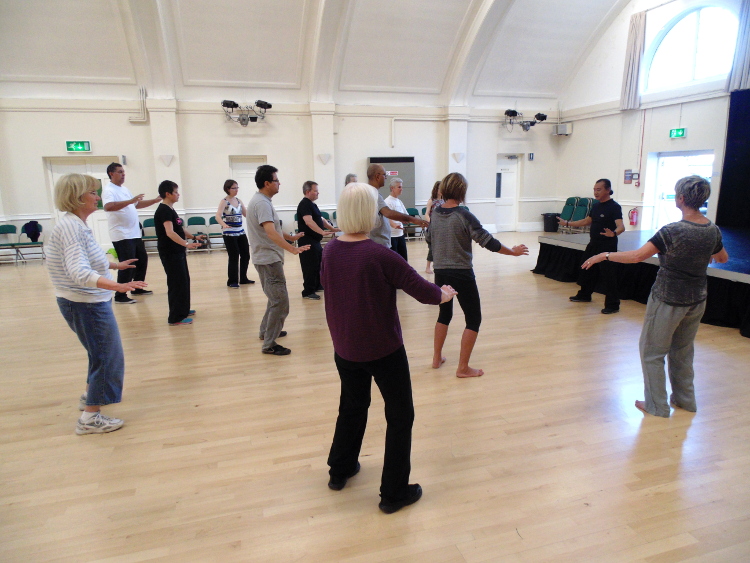 Content: Master Joe Lok's Phoenix Alchemy Qigong. "Daoist Qigong embraces Dragon Gate Alchemy and Wudang Sanfeng Natural Daoist Art. The Phoenix form embraces energy to circulate the meridians in the body according to Chinese medical heritage."
Day/Time: Friday 18 September 2015 from 6.30pm – 9.30pm.
Duration: 3 hours.
Level: Everyone welcome.
Advance Booking Cost: £35 required at time of booking. Payments in cash or by bank transfer (Paypal not accepted).
On the Day Cost: £40 cash only.
Book: Buy Master Joe Lok's book
Terms: By booking onto this workshop, you are in agreement with the terms and conditions. Please read over these to ensure you are familiar with our booking, payment and cancellation policies.
Bookings: Places must be reserved in advance using the online form.
Instructor: Master Joe Lok of the Natural Energy Academy visiting from Hong Kong.
Venue: Easteds Barn, Easteds Lane, Southwater, Horsham, West Sussex, RH13 9DP
Parking: Free on site parking.