John Blue Snake and Turtle Qigong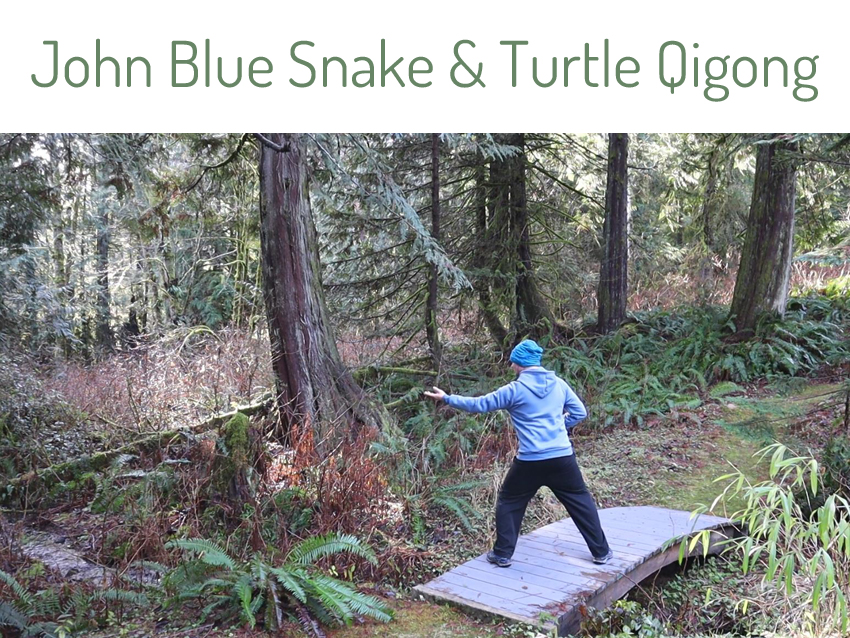 Instructor John Blue from SnakeAndTurtle.com has a new youtube channel and Patreon page dedicated to sharing healing qigong movements and meditation teachings. He is an experienced qigong instructor with a Master's degree in Traditional Chinese Medicine and is a lineage holder in Taiji Quan, Qigong and meditation. He lives in a Daoist monastery and is one of the rare instructors that passes on his depth of knowledge for free. 
Snake and Turtle Qigong is a series of dynamic movements that focus on spine health. In John's words Snake and Turtle Qigong is an "ancient and effective movement practice for a healthy back through gentle movement and quiet attention". His teaching style is warm, open, friendly and informal, and he passes on information in a gentle and easy to understand way. Whether you live with chronic pain, sit at a desk all day or train sports, you will find his videos relatable. Learn to unwind physical tension, hydrate the joints, calm the mind, nourish the spine and foster a neutral state.
John's youtube videos take you through the entire practice, with instructional videos, lectures and practice sessions. It is important to follow the playlist from the beginning, starting here. Follow the complete course and immerse yourself in the life long healing art of qigong. Please help support him through Patreon or his online shop.
Socials
Contact John
425-426-9353
SnakeAndTurtleQigong@Gmail.com